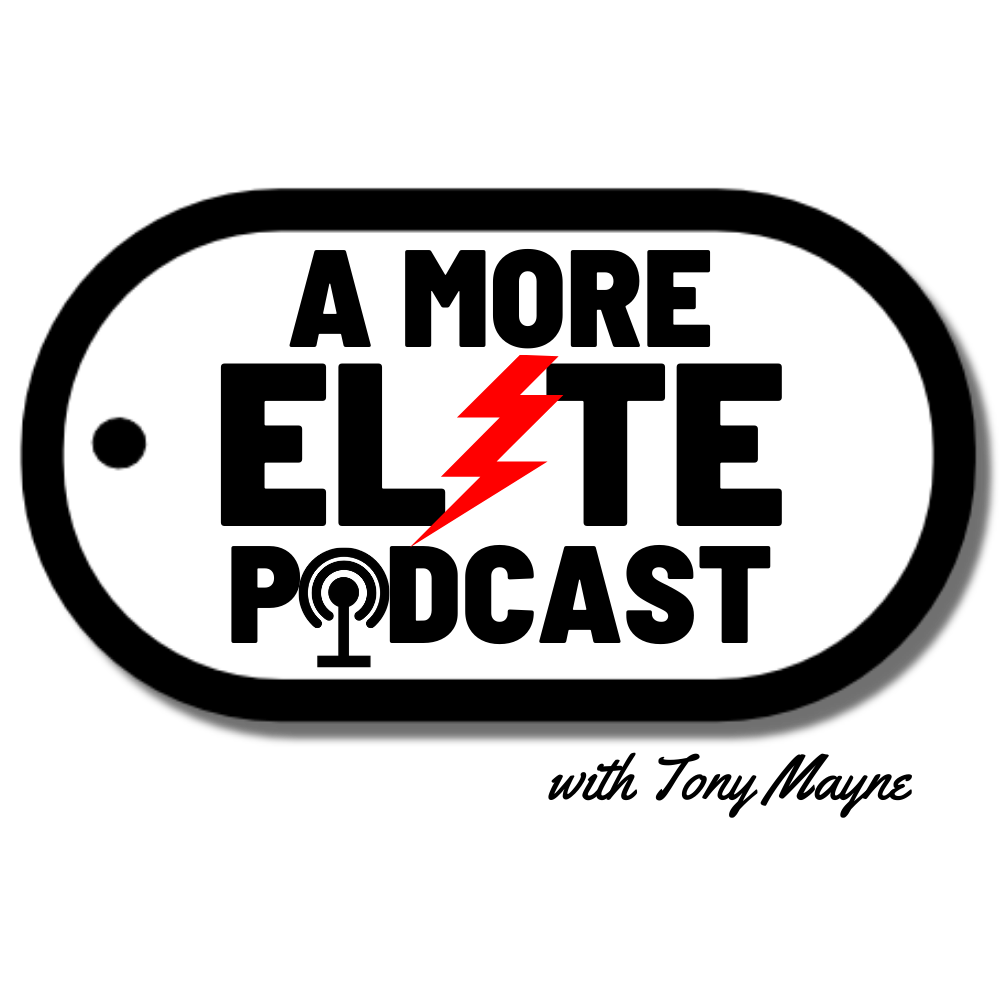 A More Elite Podcast (AMEP) is purpose-built to build communities rooted in our American values. AMEP's host and 20-year Army Special Operations veteran Tony Mayne forges military and civilian relationships through Christ-led leadership each week. With a different guest on each episode sharing lessons learned, AMEP grows "more elite" thinkers and stewards of our communities. We recognize the value and integration of spiritual development as the foundation for strong individuals and communities. We do not run from the truth. Tune in each week and make your community "more elite" through the lessons of those who have gone before us...For America.
Episodes
Thursday Aug 18, 2022
Thursday Aug 18, 2022
Join us for A More Elite Podcast this Thursday with Innovacean president Randy Dames. Randy chooses to use his talents as an experienced marketing and branding strategist for Fortune 50 companies to assist Special Operators in developing their personal brands for the civilian workforce.
What drives a highly successful executive president to spend time with warriors transitioning from military service to the civilian world?
For Randy, the answer is simple – a desire to serve. There is a history of service in the Daems family, and Randy had a dream of flying but, like many, was unable to attend flight training. He continued to look for a way to connect to the military in a tangible way.
Now serving as a transition mentor, Randy is in the perfect position to share his professional knowledge with transitioning service members. Listen to Randy share common avoidable pitfalls for veterans entering the civilian workforce on A More Elite Podcast #forAmerica.