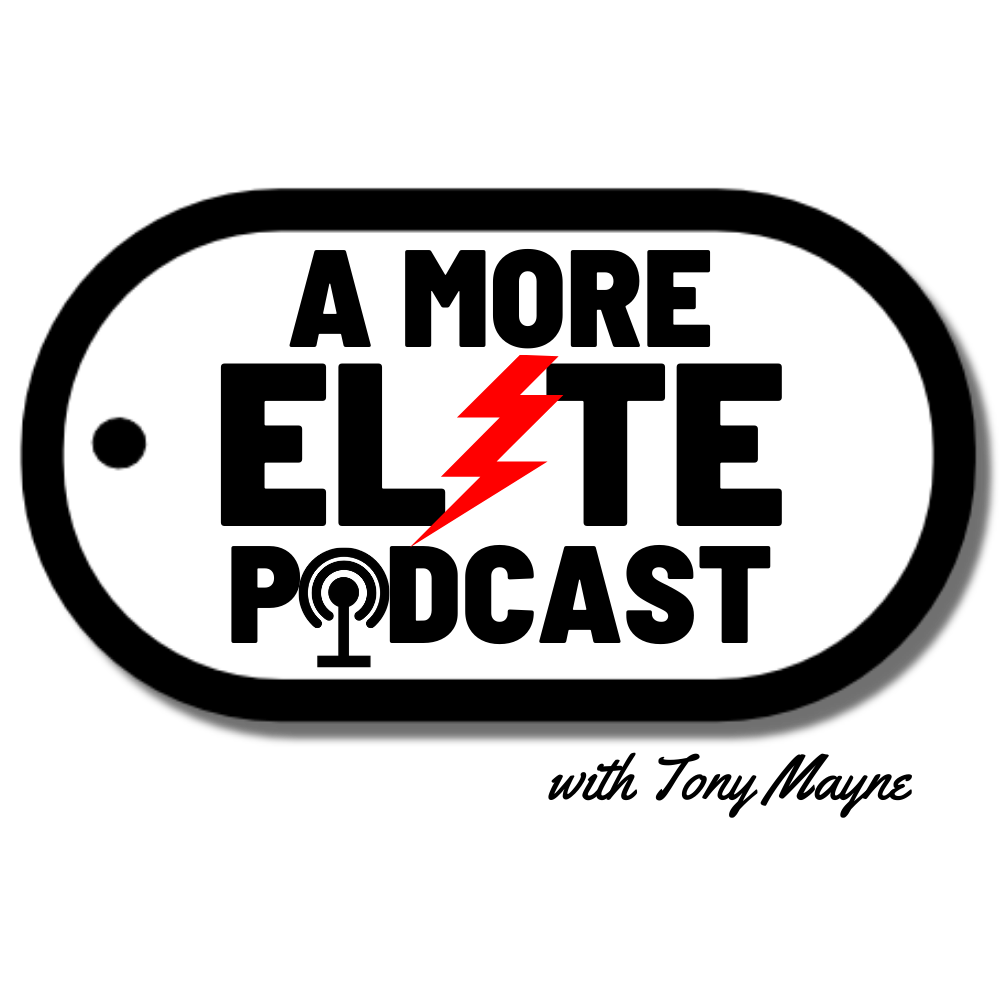 A More Elite Podcast (AMEP) is purpose-built to build communities rooted in our American values. AMEP's host and 20-year Army Special Operations veteran Tony Mayne forges military and civilian relationships through Christ-led leadership each week. With a different guest on each episode sharing lessons learned, AMEP grows "more elite" thinkers and stewards of our communities. We recognize the value and integration of spiritual development as the foundation for strong individuals and communities. We do not run from the truth. Tune in each week and make your community "more elite" through the lessons of those who have gone before us...For America.
Episodes
Thursday Oct 20, 2022
Thursday Oct 20, 2022
Ranger veteran Mitch Schumacher is leading an effort for warriors to grow in their faith, heal from the past, and win life's battles with Warriors Set Free. Mitch is introducing like-minded Veterans and churches in Georgia to this ministry run by Veterans for Veterans. Mitch takes time to develop relationships knowing a Veteran is most comfortable talking to another Veteran about the experiences they have had in a war or military service.
Through the organization's Freedom Appointment, a Veteran is immersed in a Christ-centered experience designed to allow a Veteran to release the memories and thoughts that can weigh a person down. By taking off their rucksack of burdens, the Freedom Appointment allows for recovery, and transformation to take place.
Mitch's story is #forAmerica. Join us this Thursday.