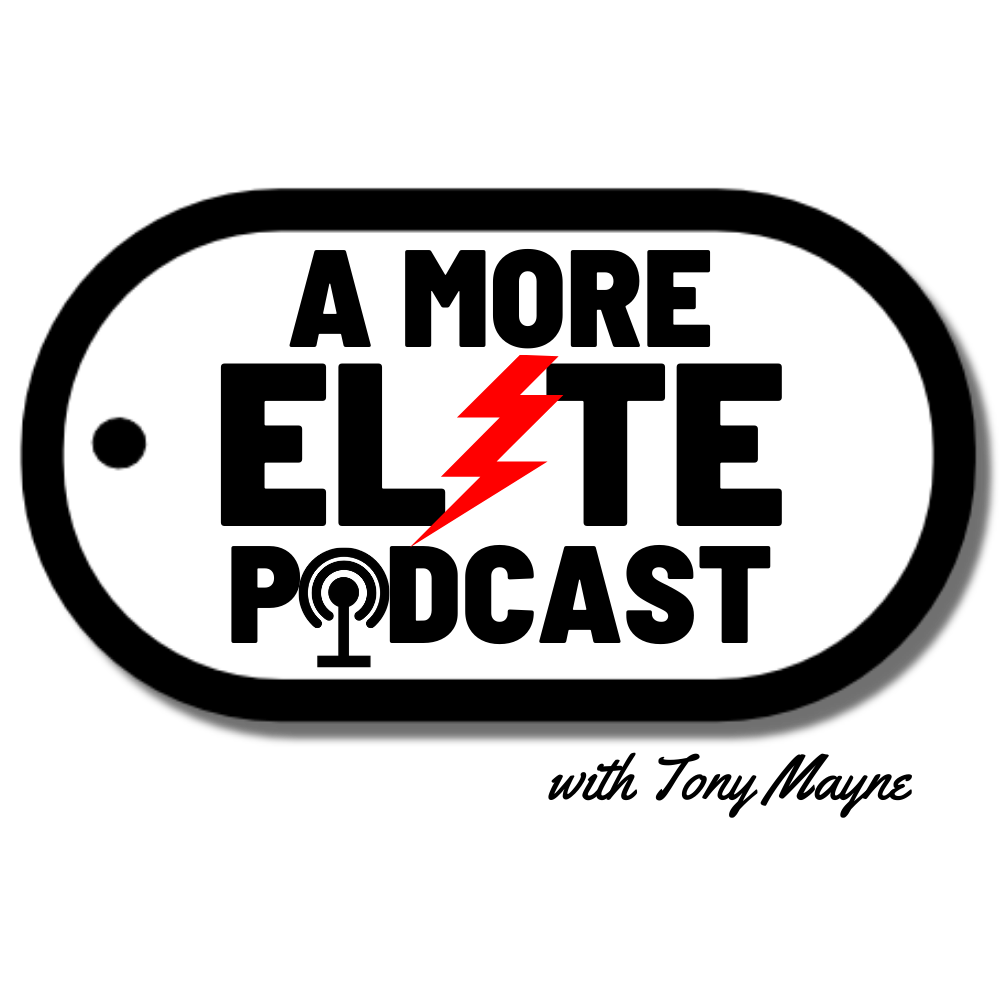 A More Elite Podcast (AMEP) is purpose-built to build communities rooted in our American values. AMEP's host and 20-year Army Special Operations veteran Tony Mayne forges military and civilian relationships through Christ-led leadership each week. With a different guest on each episode sharing lessons learned, AMEP grows "more elite" thinkers and stewards of our communities. We recognize the value and integration of spiritual development as the foundation for strong individuals and communities. We do not run from the truth. Tune in each week and make your community "more elite" through the lessons of those who have gone before us...For America.
Episodes
Thursday Oct 13, 2022
Thursday Oct 13, 2022
Do you ever wish you could have a second chance? For Ranger Michael Schiltz, that second chance came in a tragic and unexpected way.
Living the life of an Airborne Ranger often sung about in cadences, Mike was faced with his own mortality after an IED blast left him with burns over 70% of his body, arms amputated from the elbow, and daily memories of the loss of his Soldiers. Mike chose life. He chose to fight through his recovery. In doing so, Mike Schiltz is an inspiration providing hope and purpose to thousands of Veterans through his work with a variety of nonprofits such as the Gary Sinise Foundation and GallantFew.
Mike's story is one of perseverance and possibility. Mike's story is #forAmerica.