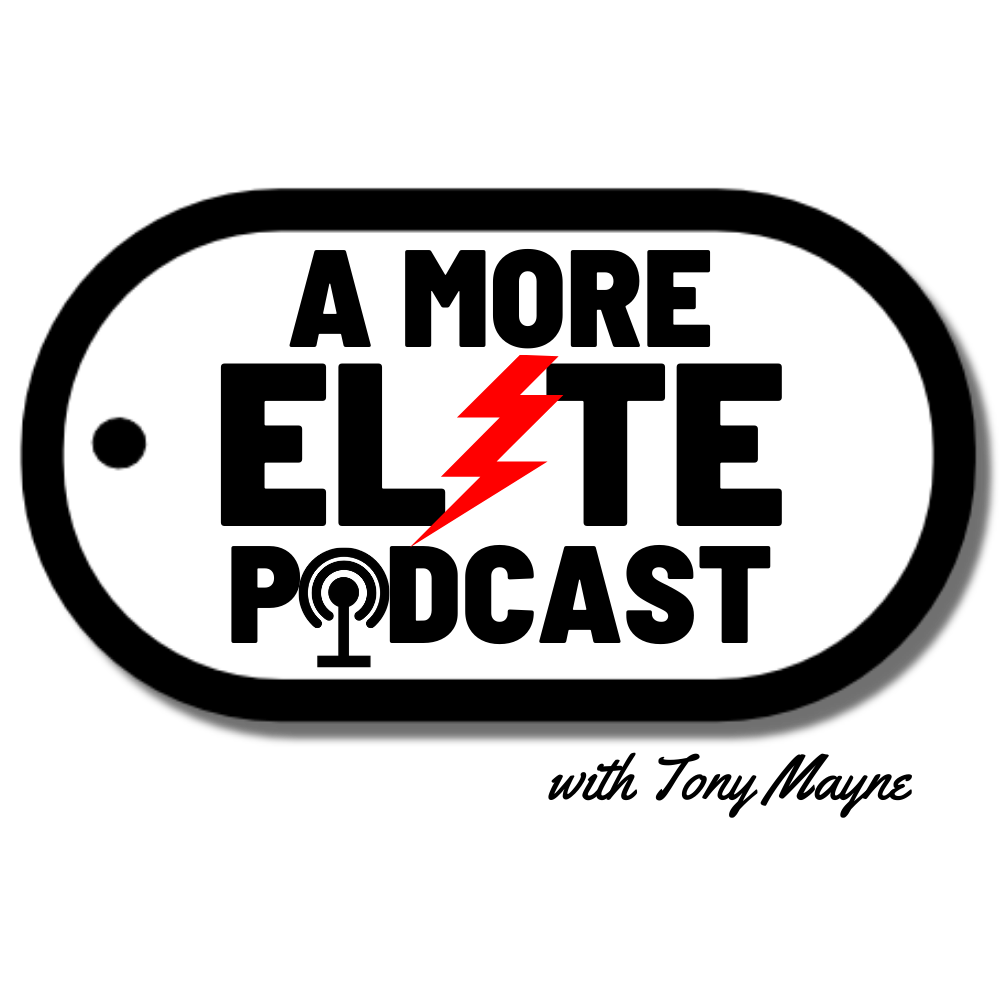 A More Elite Podcast (AMEP) is purpose-built to build communities rooted in our American values. AMEP's host and 20-year Army Special Operations veteran Tony Mayne forges military and civilian relationships through Christ-led leadership each week. With a different guest on each episode sharing lessons learned, AMEP grows "more elite" thinkers and stewards of our communities. We recognize the value and integration of spiritual development as the foundation for strong individuals and communities. We do not run from the truth. Tune in each week and make your community "more elite" through the lessons of those who have gone before us...For America.
Episodes
Thursday Sep 22, 2022
Thursday Sep 22, 2022
Ranger veteran Lee Garcia shares his small business ownership lessons learned on this episode of A More Elite Podcast. With more than 20 years as an intelligence analyst in the 75th Ranger Regiment, Lee is a unicorn. Continually selected for leadership positions, Lee was the right Ranger at the right time to lead the Regiment's Military Intelligence Battalion when it was established provisionally.
Lee now applies his trademark work ethic and focus on the basics as the owner and trainer at Foundation Training Facility. "Doing the routine things routinely" is a cornerstone of Lee's training philosophy that focuses on the perfection technique over "gains." While the training is smooth, the business side of the house has provided rough patches.
Tune in to hear how Lee overcomes obstacles to continue to lead the way. Lee's story is #forAmerica.