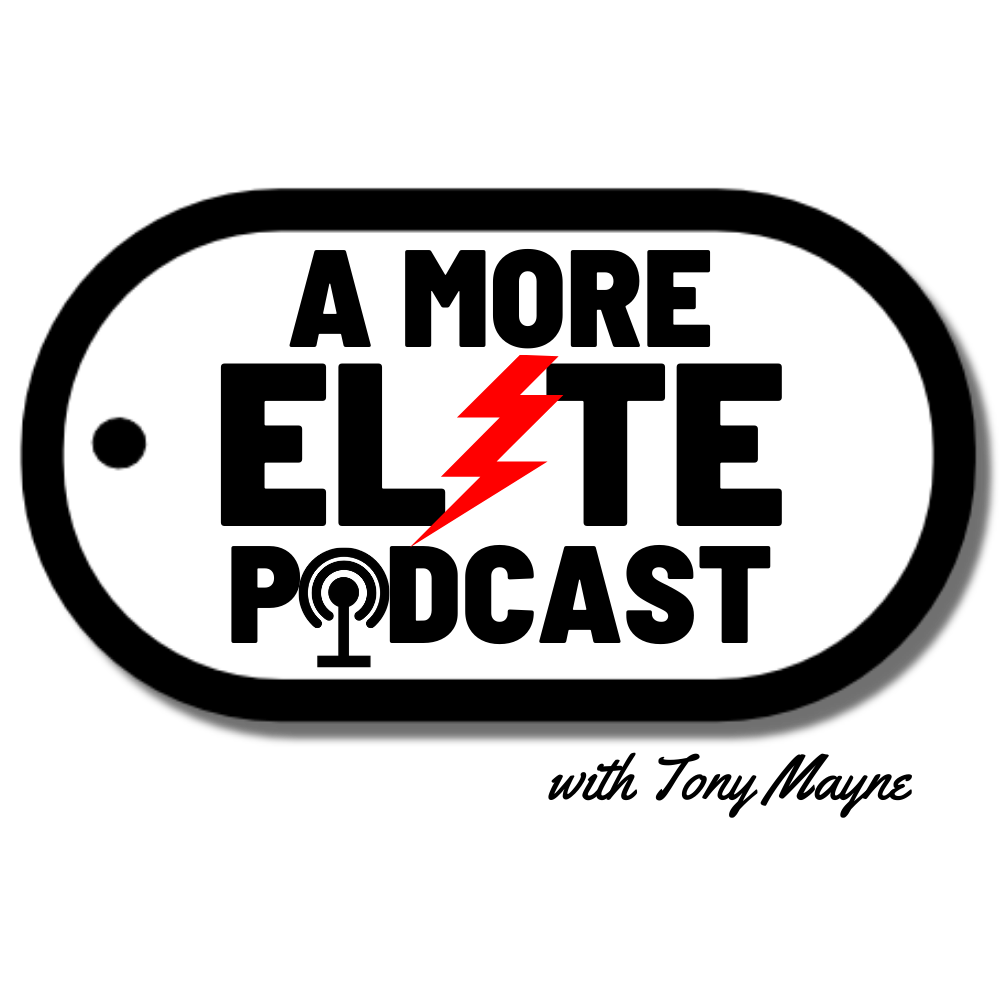 A More Elite Podcast (AMEP) is purpose-built to build communities rooted in our American values. AMEP's host and 20-year Army Special Operations veteran Tony Mayne forges military and civilian relationships through Christ-led leadership each week. With a different guest on each episode sharing lessons learned, AMEP grows "more elite" thinkers and stewards of our communities. We recognize the value and integration of spiritual development as the foundation for strong individuals and communities. We do not run from the truth. Tune in each week and make your community "more elite" through the lessons of those who have gone before us...For America.
Episodes
Thursday Sep 08, 2022
Thursday Sep 08, 2022
Quinn Hollinsworth is The Ranger Angler. A veteran with ten years of service at the 1st Ranger Battalion, Quinn now finds himself running an inshore fishing charter in Choctawhatchee Bay, Fla.
It has been a joy to track Quinn's progress. He originally reached out to GallantFew and Three Rangers Foundation for transition assistance and participated in one of the first virtual Ranger Transition Trainings. Now, Quinn is dominating his transition taking the lessons learned from Ranger Mentors to run a complete offering of charters in the Destin/Santa Rosa Island area.
Through the ups and downs of transition into the civilian world, Quinn is indeed the captain of his own ship. His story is #forAmerica.