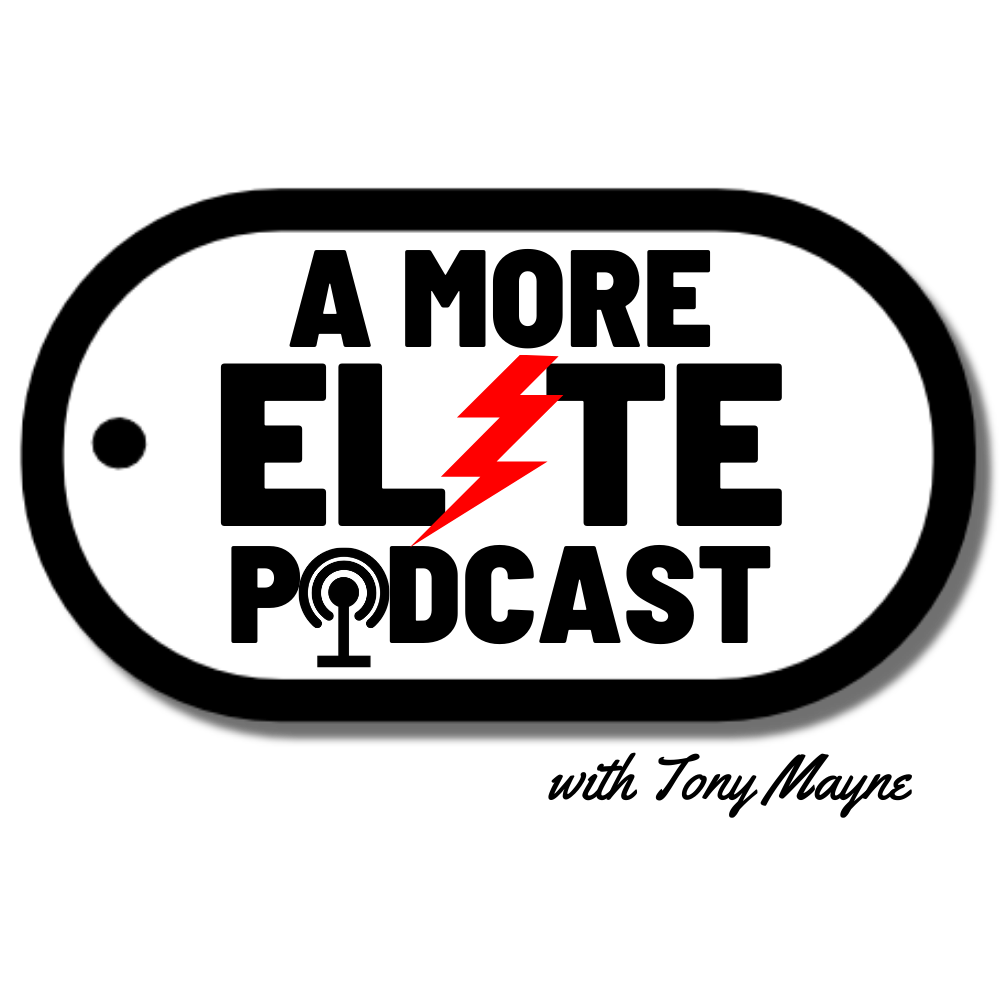 A More Elite Podcast (AMEP) is purpose-built to build communities rooted in our American values. AMEP's host and 20-year Army Special Operations veteran Tony Mayne forges military and civilian relationships through Christ-led leadership each week. With a different guest on each episode sharing lessons learned, AMEP grows "more elite" thinkers and stewards of our communities. We recognize the value and integration of spiritual development as the foundation for strong individuals and communities. We do not run from the truth. Tune in each week and make your community "more elite" through the lessons of those who have gone before us...For America.
Episodes
Thursday Sep 01, 2022
Thursday Sep 01, 2022
This week on A More Elite Podcast, we hear a story of overcoming obstacles with our guest Karl Monger. Karl is an Army Ranger veteran, a local elected official, and the Executive Director of GallantFew, a veteran support nonprofit.
Karl is the consummate lemonade maker. He was raised by a single mother for part of his childhood but found community at the local Boys and Girls Club. He was on orders to the 1st Ranger Battalion but just missed arriving before the battalion participated in Operation Just Cause. Later, Karl was informed that he had earned a rifle company command at the 1st Ranger Battalion, only to get passed over for that coveted leadership position after the tragic events at Antelope Lake, Utah, on Oct. 29, 1992. All the challenges and hardships led Karl to where he is today, leading GallantFew into its 12th year as a premier one-on-one veteran support and transition program.