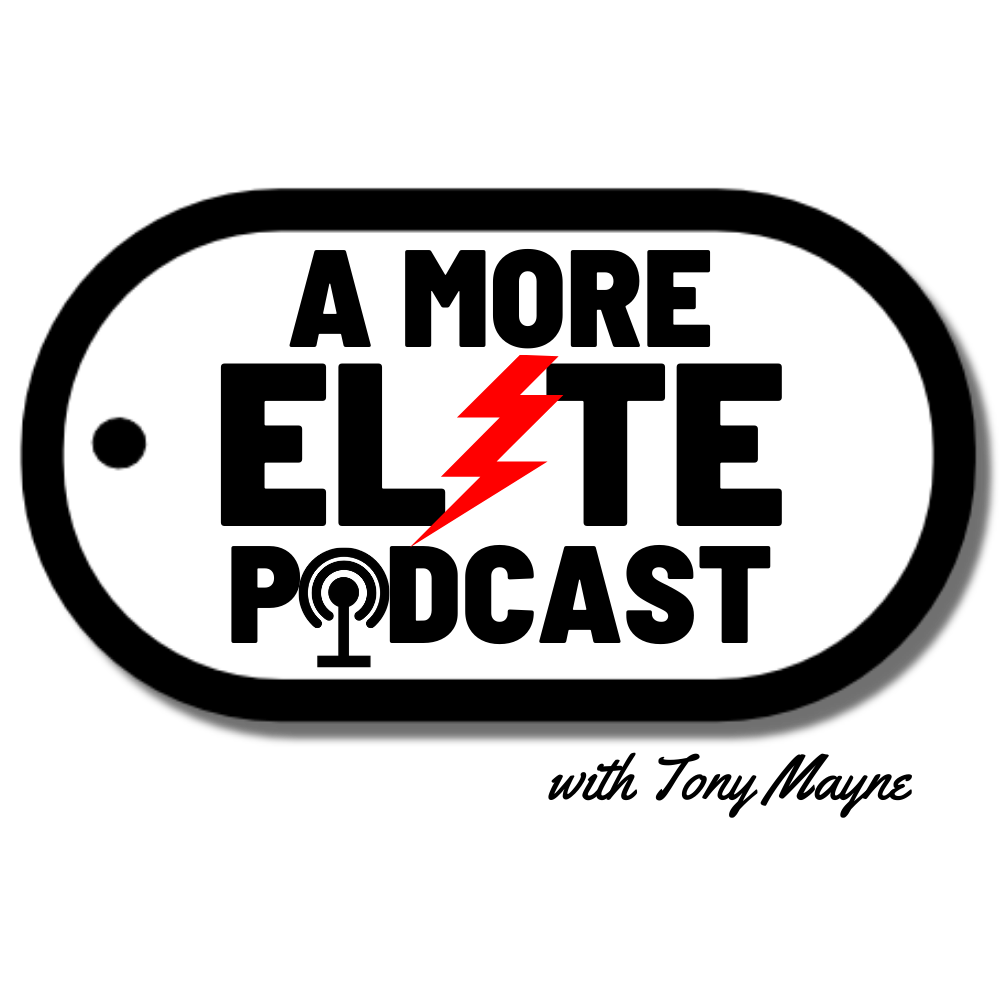 A More Elite Podcast (AMEP) is purpose-built to build communities rooted in our American values. AMEP's host and 20-year Army Special Operations veteran Tony Mayne forges military and civilian relationships through Christ-led leadership each week. With a different guest on each episode sharing lessons learned, AMEP grows "more elite" thinkers and stewards of our communities. We recognize the value and integration of spiritual development as the foundation for strong individuals and communities. We do not run from the truth. Tune in each week and make your community "more elite" through the lessons of those who have gone before us...For America.
Episodes
Thursday May 26, 2022
Thursday May 26, 2022
In this episode of A More Elite Podcast, we speak with Columbus, Ga. artist and Army child Bunny Hinzman to learn how she finds her inspiration and purpose through art.
Inspiration can come from a variety of sources – family, friends, books, and the like. For Columbus, Ga. artist Bunny Hinzman, the beauty and power of horses provided the impetus to pursue art. To pursue her passion for art, Hinzman entered the equine industry as a journalist. Getting closer to her art subject cemented her purpose to show beauty through the physical form. Now, with her own studio and a growing reputation in the southeast, Hinzman's art has evolved to human subjects specifically portraits of America's military heroes. She has produced the Medal of Honor portraits of Col. Ralph Puckett and Sgt. First Class Alwyn Ashe. Both of those portraits were unveiled and displayed at the award-winning National Infantry Museum.
While Hinzman's passion is clear, the purpose of her art has evolved as she matured in her profession and in life. Originally, art provided satisfaction to the artist, now – with a renewed focus on human subjects – Hinzman finds the opportunity to connect with others as a shared benefit to the artist and the subject.
Over Memorial Day weekend she will be unveiling her portrait of fallen Ranger Sgt. Jason Santora during the Heroes of America Marathon. This work is the second of her Patriot Portrait Project series. The first patriot portrait was of fallen Ranger Sgt. Ronald Kubik. Both men were members of 3rd Ranger Battalion and were mortally wounded on the same mission in Logar province, Afghanistan on April 23, 2010. Hinzman describes the growth in her work paralleling the growth in her faith.
Always a believer, the connection of living and departed service members provides a glimpse of the love and pain the families feel for the courage and sacrifice of their loved ones. This is a story #forAmerica.