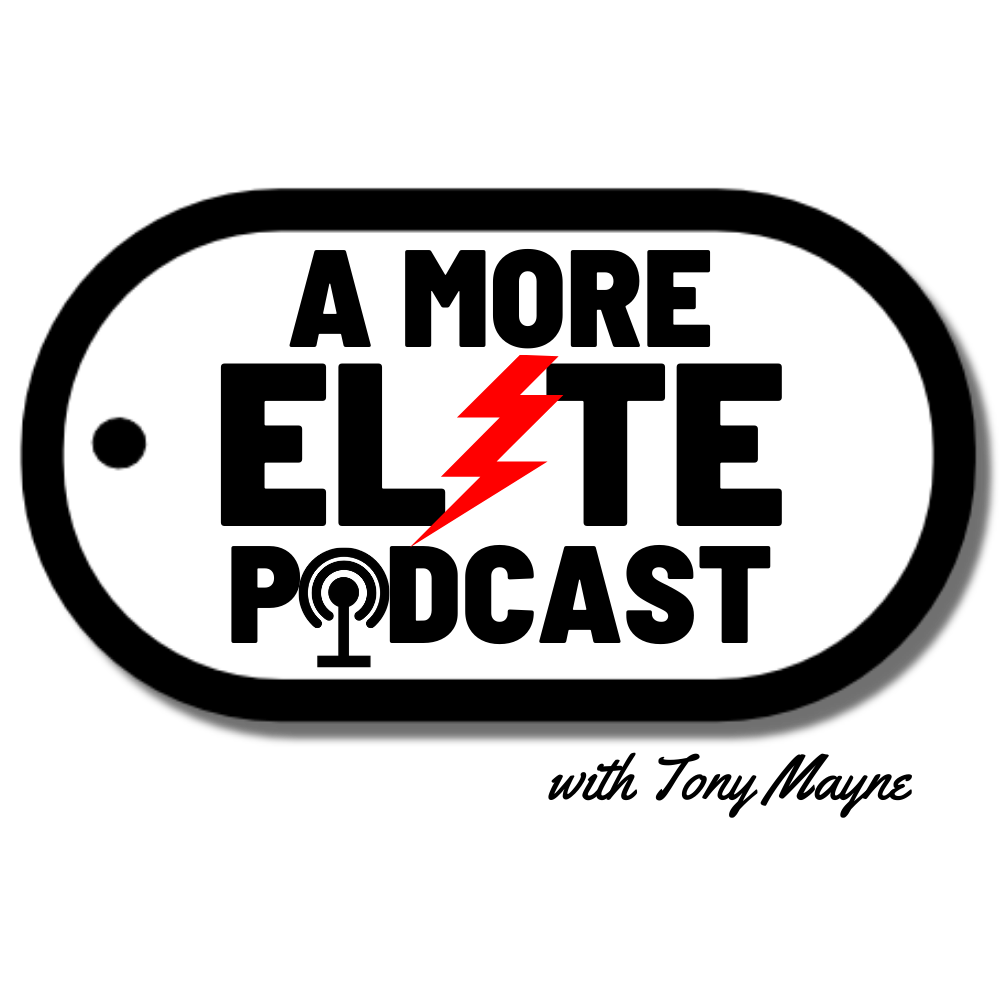 A More Elite Podcast (AMEP) is purpose-built to build communities rooted in our American values. AMEP's host and 20-year Army Special Operations veteran Tony Mayne forges military and civilian relationships through Christ-led leadership each week. With a different guest on each episode sharing lessons learned, AMEP grows "more elite" thinkers and stewards of our communities. We recognize the value and integration of spiritual development as the foundation for strong individuals and communities. We do not run from the truth. Tune in each week and make your community "more elite" through the lessons of those who have gone before us...For America.
Episodes
Thursday Jan 20, 2022
Thursday Jan 20, 2022
This week Tony and JC discuss the other "F" word - fear. Fear can stunt our growth, make us risk-averse, and live a life of "average". Acknowledging fear to overcoming the obstacles it puts in our place allows us to grow.

A More Elite Podcast is proudly supported by The Texas Silver Rush, Three Rangers Brewing Company, and Veteran Investment Planning.